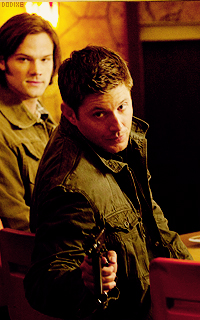 Dean Winchester





SFTD ADMIN ◈ queen of everything, kiss my feet






✐ *´¨`*:.•.¸¸.•´¯`•. ME, MYSELF & I.



✾ MON PSEUDO

: Sweet Poison


✾ MA CÉLÉBRITÉ

: Jensen Ackles


✾ MES CRÉDITS

: Dodixe


✾ MON MOI²

: Pepper J. Sparrow & Jillian N. Beckenridge.


✾ MA DATE D'ARRIVÉE

: 10/07/2009


✾ MES MESSAGES

: 2894



.MY CHARACTER .•´¯`•.¸¸.•..:*´¨`*



✾ SON ÂGE

: 32 ans


✾ STATUT SOCIAL

: célibataire


✾ SON EMPLOI

: chasseur



Sujet: British Spakles Ven 18 Juin - 0:17

---

♣ CONTEXTE.

Liverpool est une ville du Merseyside dans la région de l'Angleterre du Nord-Ouest sur la rive septentrionale de l'estuaire du fleuve Mersey.
Liverpool, croyez-en le vieux Buddy que je suis, c'est bien plus que ça ! Cette ville a vu naître les pointures du rock british tels que les Beatles, Shack, The Coral, Dead 60's, ou en encore The Zutons... Un vrai bouillon musicale qui ne cesse d'encore propulser des génies de la guitare ! Avec un penchant culturel bien marqué, elle est après Londres une des villes anglaises les plus réputées mondialement de part ses deux équipes de foot dont on ne cesse de parler. Vous rigolez ? Vous ne connaissez pas les Toffees et les Reds ? Vous êtes des rigolos, vous ! Les Toffees et les Reds sont les deux clubs de football de la ville en première division anglaise, et pour tout vous dire, les Liverpudlians - plus familièrement nommés les Scousers - vénèrent leurs équipes, et il n'est pas rare qu'un visionnage de match dans un pub dérape quand les deux équipes s'affrontent ou qu'un supporter se fasse trop virulent quant à ses adversaires. Ah, ces anglais, on ne les fera pas changer ! Mais question foot, la plus ancestrale des rivalités qui existe demeure entre Liverpool et Manchester : qu'est-ce qu'ils ont pu se balancer au nez ! Mais bon, le vieux Buddy s'emporte dans des détails.

Liverpool est une ville à l'architecture sublime et aux nombreux monuments, musées, pubs, parcs, théâtres et j'en passe. Mais le plus incroyable dans cette ville, c'est tout de même sa population ! Déjantée ou propre sur elle, ici vous pourrez trouver tout et n'importe quoi, des britishs quoi ! Décalés, passionnés, fêtards ou encore accros au beurre de cacahuète, les Scousers sont de vrais numéros à eux-seuls et ils ne manquent pas de le rappeler à quiconque oserait l'oublier, croyez-en le vieux Buddy !

Liverpool vous attend à bras ouverts alors, pourquoi voudriez-vous vous en passer ?

♣ L'INFO EN PLUS.


- - - - - - - - - - - - - - - - - - - - - - - - - - - - - - - -

Le forum a ouvert le 10/03. Une ambiance chaleureuse, des rires et des RP intéressants vous y attendent ainsi que de nombreux avatars intéressants et libres et de nombreux scénarios attendus !


_________________
UNDERCO.